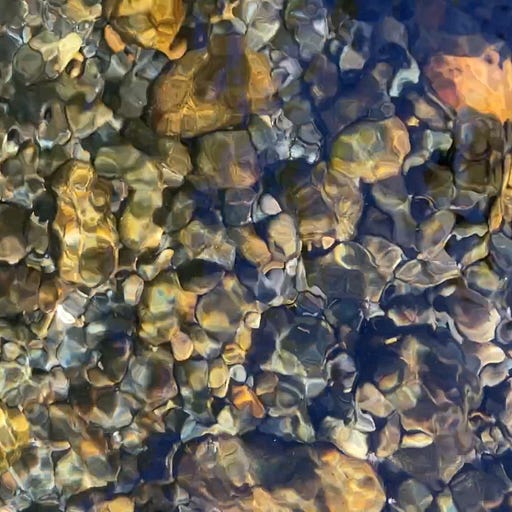 Oct 6, 2022 • 21M
River run through me
October meditation
exploring how to be in relationship with myself, others and the environment through plant medicine and place.
Greetings my lovelies, this month brings with it the settling and resting of my spirit, my feelings and my thoughts as routines begin to take hold and expectations are somewhat able to be met.

Todays meditation is inspired by the river and the season, the season in which we look to what we let go off, what has passed through us this year and the emptying, the release before we go fallow with winter.
The river held me all summer. I am about 5 mins away from one of the forks of the Snoqualmie, our launching place a little elbow nestled into scrappy willows and rock and it is from here a troop of us would bustle down with our "tubes", a various assortment of inflatables, and throw ourselves into the wild river for a great epic adventure, giving ourselves over to the current and flow and all the surprises just round the corner that is a constant giggle and thrill of anticipation. The just underwater rocks, the shape and edges and mysterious depths, the shallow ledges, mere inches of river that we would stubbornly scout along, seemingly unable to get out of the tubes and walk because staying afloat at all costs was the moto and very much echoed by the seemingly chaotic whirl of what ever was happening on the other side of the river bank, in the real world.
One of the more left field revelations that I had while walking to the river, with my tube around my waist, all blown up and resting comfortably on my hips, was the sudden realisation of how difficult it is to navigate rocky terrain and uneven slopes when you can't see your feet. Of course for me this was resolved by simply removing the tube and carrying it on my shoulder but I was struck with the thought that there was a time when women hadn't been able to see their feet for a couple of centuries with all the wonderful flounces and hoops and bustles, the great billowing fashions of the day keeping them on smooth and unfettered pathways.
Such a contextual quagmire, how and who gets to manage our comfort, convenience and safety, who it actually effects and who it benefits and its priority in our society.
And it is indeed context that seems to be missing in many of the conversations that are happening around safety and freedom today. In my mind this is because we are separate from place which is quite clear on context - actual landmass with finite resources which hold us accountable in so many diverse ways. But that was then and here we are in the here and now.
I'm sure I will circle back to this but for now blessings on the wind and thanks for listening! I leave you with a river song:
A heads up to local folks, I am holding my first plant meditation next Wednesday 12th of October at 7pm in North Bend
https://www.natashaclarke.com/eventsandclasses

Join me in this practice of deepening relationship with plants as medicine through waking dreamwork, meditation and ceremony. In this group setting we will practice working with our senses in new and different ways. As we practice trusting what we feel we will inherently deepen our relationship around our own self worth.
I have been holding these groups with safety and inclusion for the last 10 years and have been constantly inspired by how these simple techniques practiced together can give back to ourselves and our relationships.
This workshop uses the wisdom, guidance and love that our teacher plants have to offer us, with some very simple and traditional practices, which have their roots in the ancient art of herbal healing. We will gather, show up present and grounded and meditate together with a couple of local medicinal plants, by tasting the tincture and sharing what impressions we receive from the plant and the experience.

Donations welcome and no one turned away by lack of funds. To reserve your spot sign up here